Clients, Employees or Colleagues that can schedule content, whose content always requires approval are called Contributors.
To add a contributor user to your account, follow the steps below:
🎥 Video Guide
1. Go to Settings > Team Members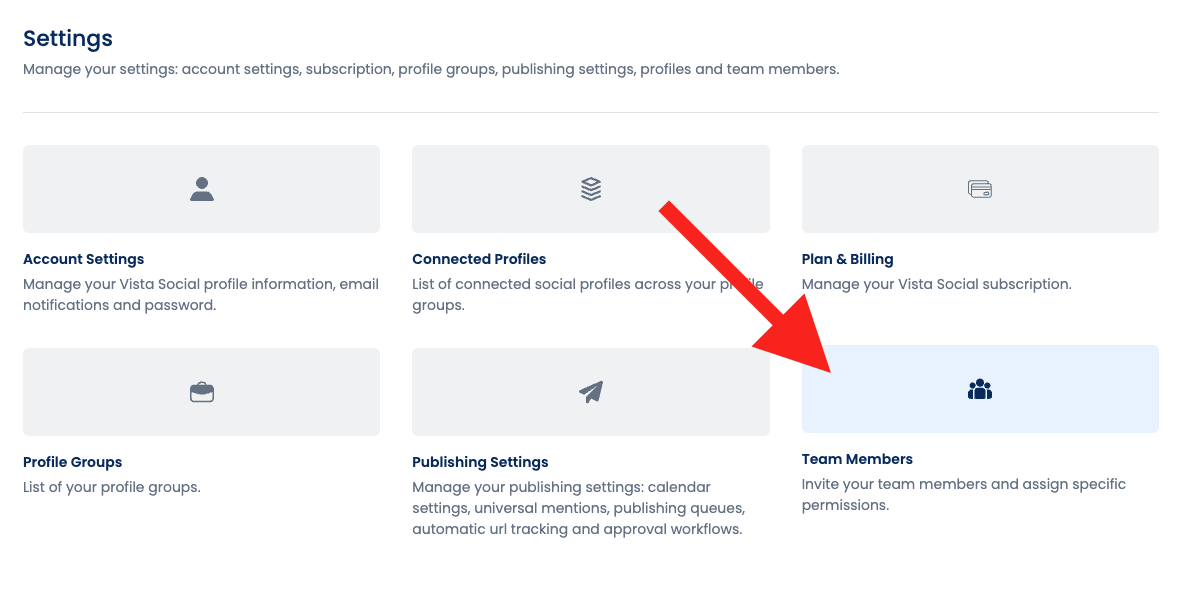 2. Click Add team member.

3. Add the name, email address and select Invite as Restricted User. Click Continue.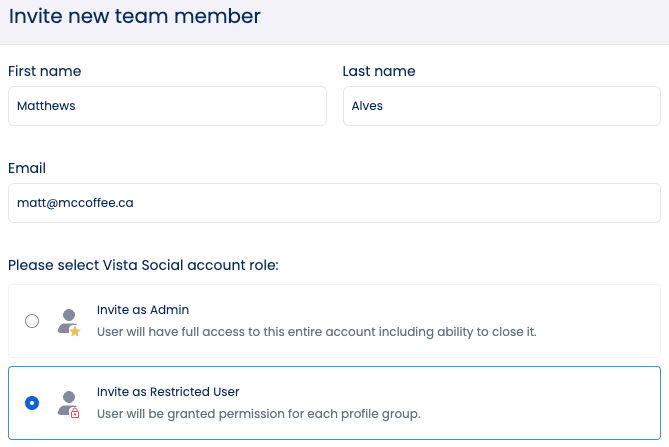 4. User permissions are assigned per profile group, so if you have multiple profile groups in your organization you can disable permissions for a particular profile group and the user will not be able to see this profile group when they login to their dashboard.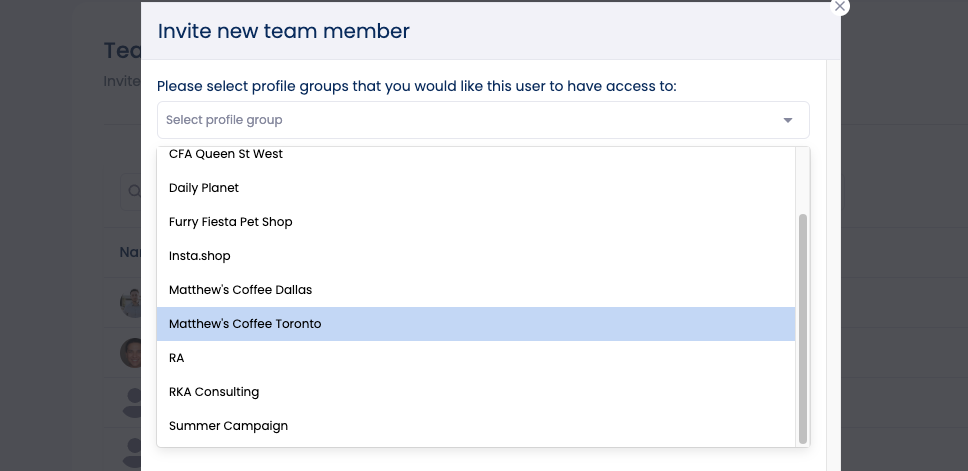 5. You will now have the option to assign user permissions per feature.
For users that should be able to schedule posts, but every should require approval, select Contributor under Publish.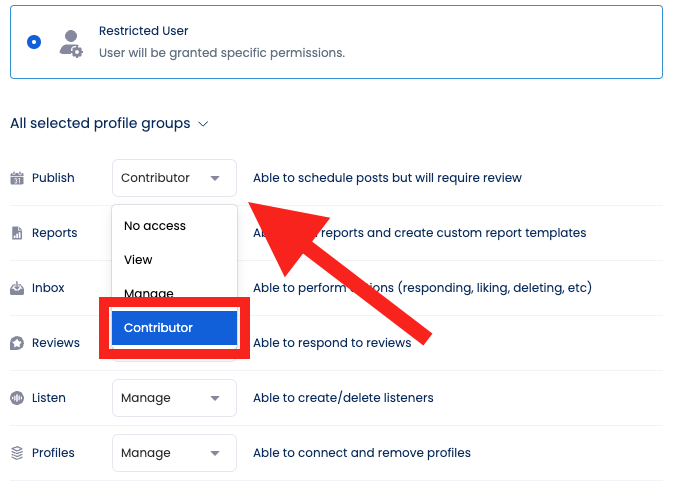 Click Save once done!
6. The user will receive an invite via email. Once they accept that invite, they'll be able to complete the creation of their account and start scheduling posts.
Related Reading:
Creating, managing, and approving draft posts
----
Sign-up now and enjoy Vista Social's fully featured free plan as you get started, or try our full toolkit priced to make social media management affordable!