When setting up your social profiles on Vista Social, you may come across the status "Initializing" for certain profiles. In this article, we will explore what the "Initializing" status means and provide guidance on how to deal with it.
What is the "Initializing" status?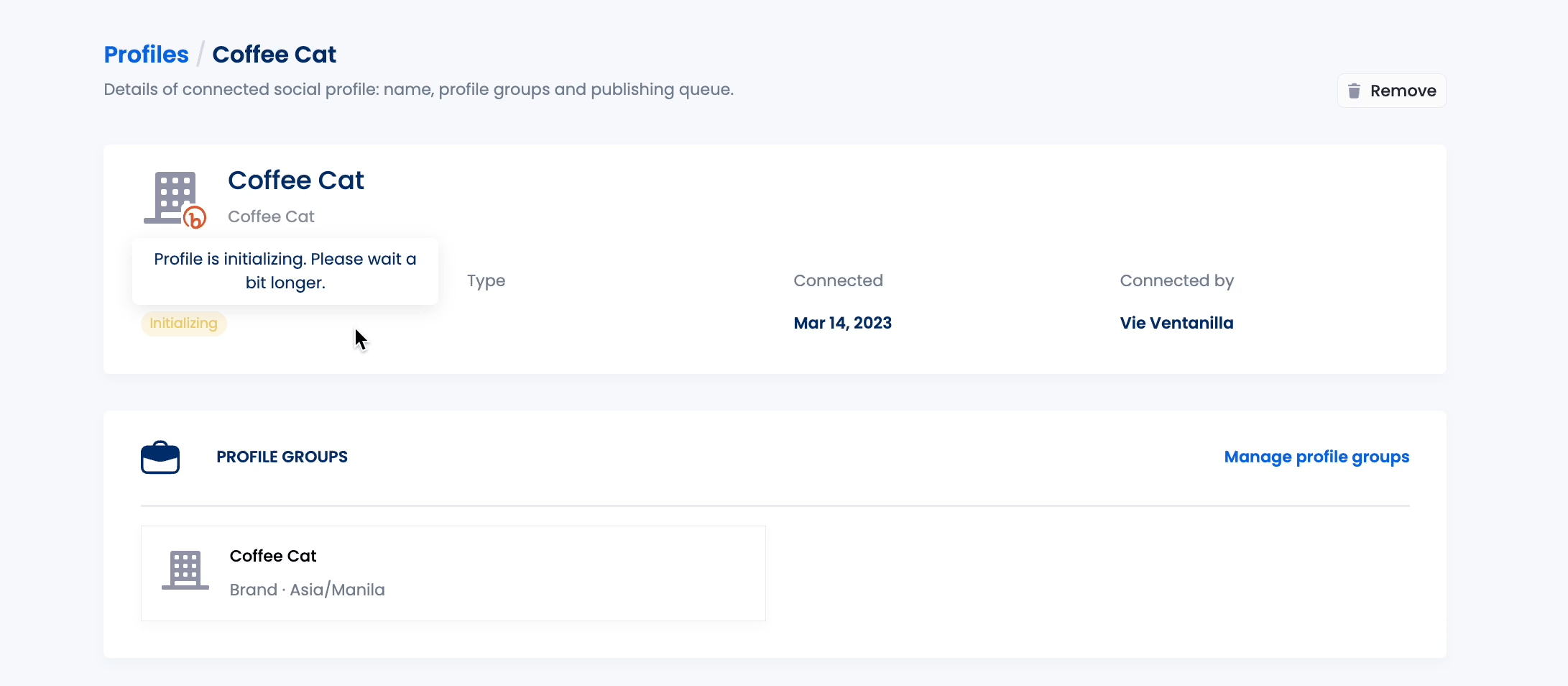 The "Initializing" status indicates that Vista Social is in the process of connecting to and synchronizing data with your social media profile. During this time, the platform establishes a secure connection and retrieves relevant information about your profile, such as posts, messages and comments, and other engagement metrics.
Why does it take time?
The duration of the "Initializing" status depends on several factors, including the size of your social media account and the platform's server load. For larger profiles or during peak usage periods, the initialization process may require more time to ensure a smooth and seamless integration.
What should you do if it exceeds 24 hours?
Typically, the initialization process completes within a short period, usually within an hour to a few. However, if you notice that the "Initializing" status persists for more than 24 hours, we would suggest that you reach out to our support team for assistance.
Our dedicated support team is here to help resolve any issues you may encounter during the connection process. Feel free to contact us anytime!
Related Reading:
Connecting your profiles to Vista Social
How to reconnect/disconnect profiles
Profiles Keep Disconnecting? Here's How To Fix It! (Instagram / Facebook)
How to invite users who will be connecting profiles to Vista Social
View your connected profile's details page
----
Sign-up now and enjoy Vista Social's fully featured free plan as you get started, or try our full toolkit priced to make social media management affordable!