Do you want to customize your captions for each social profile or network without going through the hassle of posting one by one? With Vista Social, you can easily customize captions for each social network you're posting on.
For instance, you may want to use a specific hashtag for Instagram and not for Facebook, or you want to include a clickable link on Facebook which you won't be able to do on Instagram. Also, since different social networks have different character counts, so it's crucial to tailor your captions accordingly!
How to customize your captions:
🎥 Video Guide
To customize a caption, click on "Create" and type in your content with the link or media you want to share.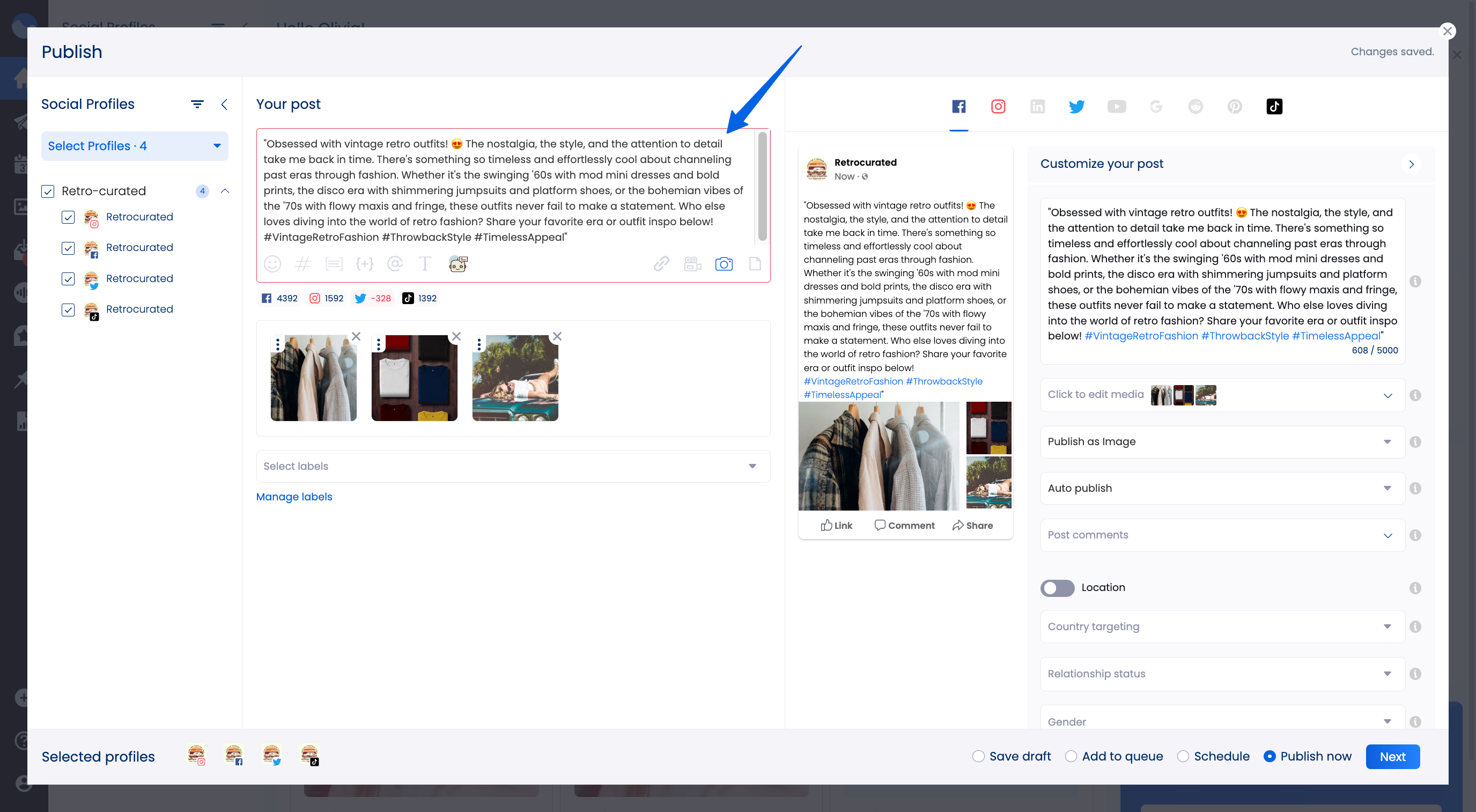 In the preview area on the right-hand side, click on the network you want to customize your caption for (e.g., Twitter).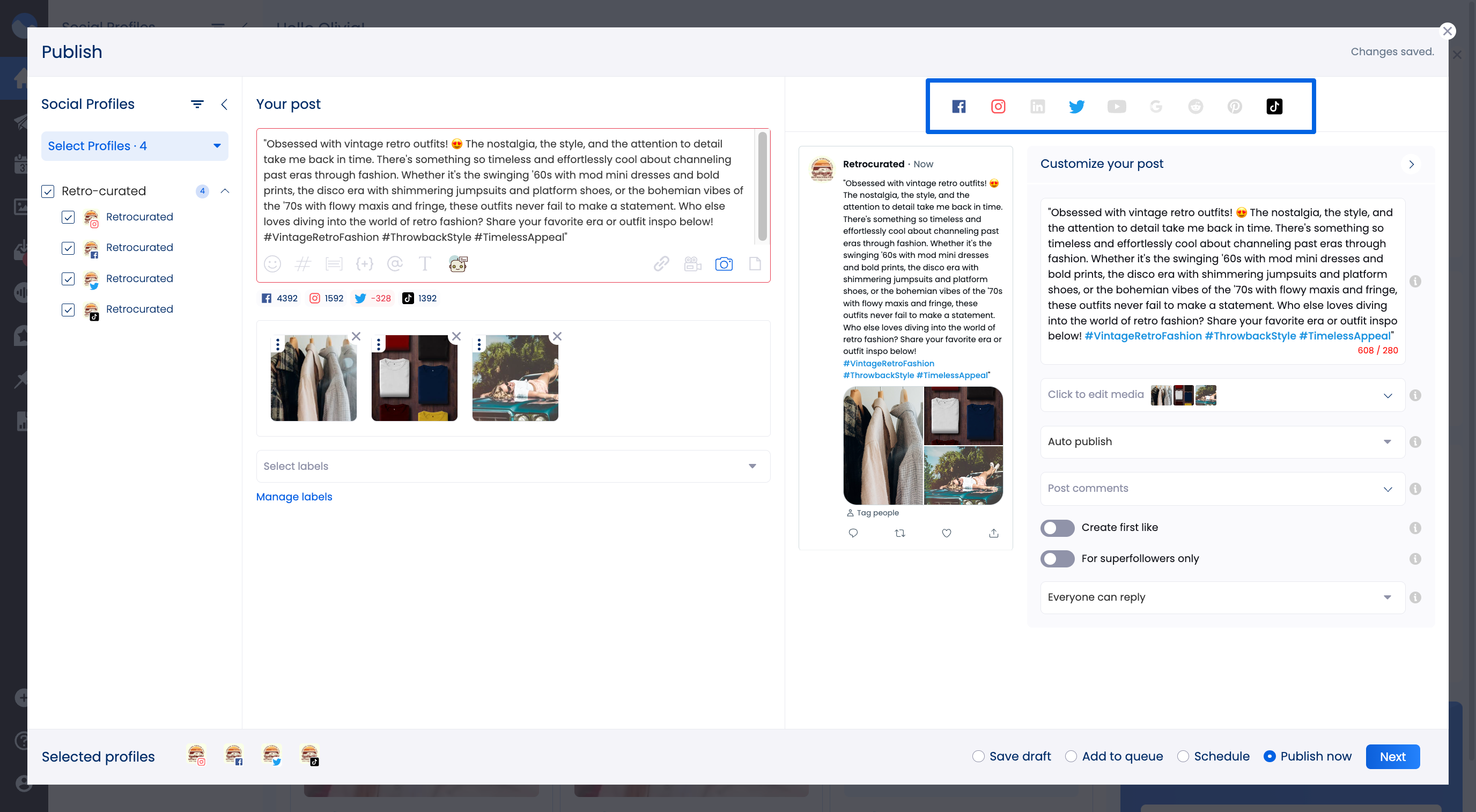 By clicking inside the caption box of that preview, you can edit your caption to make it specific to that network. You'll see a note above the main caption telling you that the caption has been customized and has to be managed in the preview to the right.

👉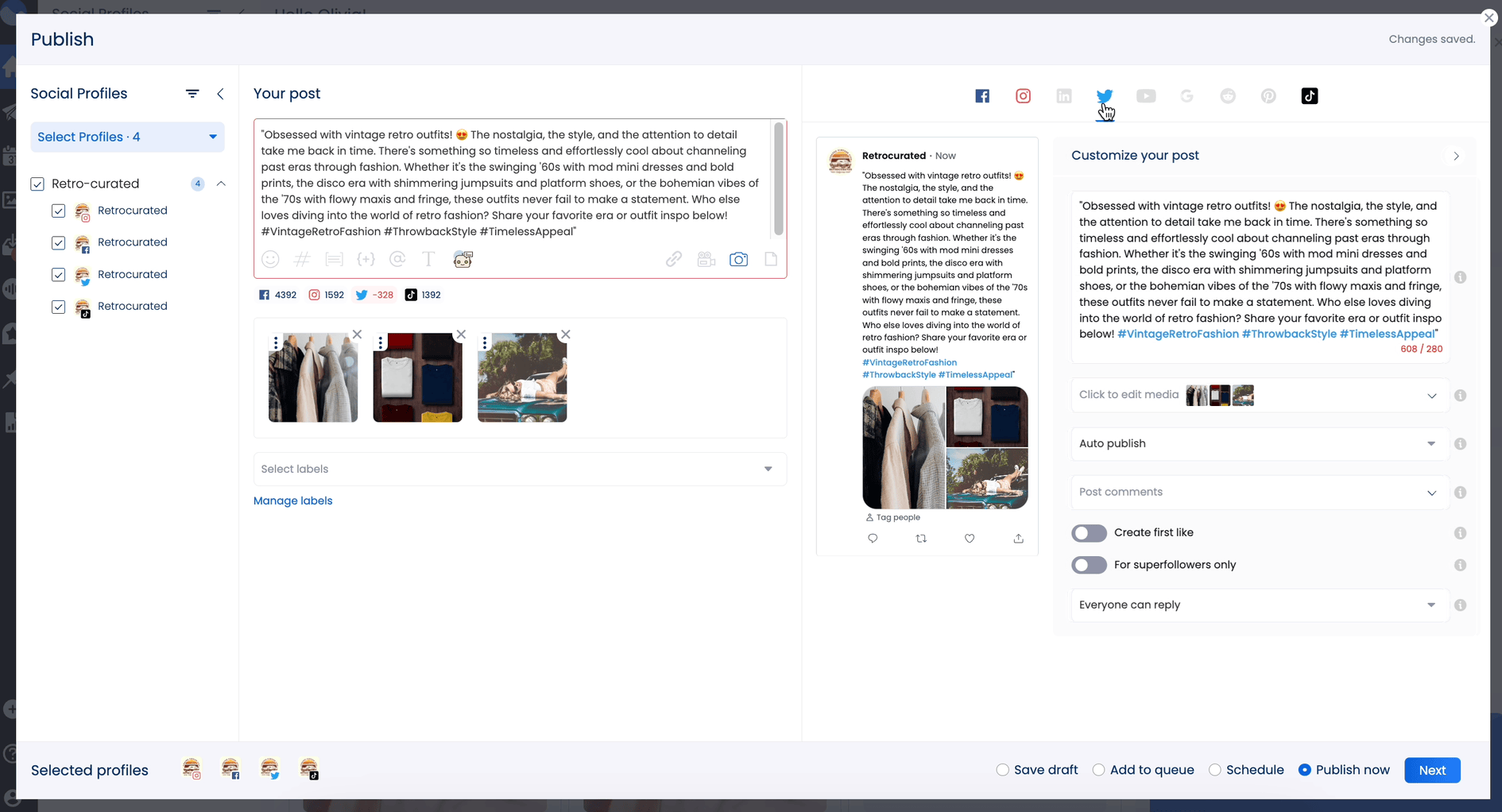 | | |
| --- | --- |
| | Note: When you add a custom caption, the specific network's caption that you are editing will be unlinked from the main caption in the middle of the publisher screen. This means that any edit you apply to the main caption will not appear in the caption preview of the social profile you edited. |
If you want to remove the customization and re-link the caption to the main caption box, again, simply remove the edited caption in the preview area, and it will revert to the original text.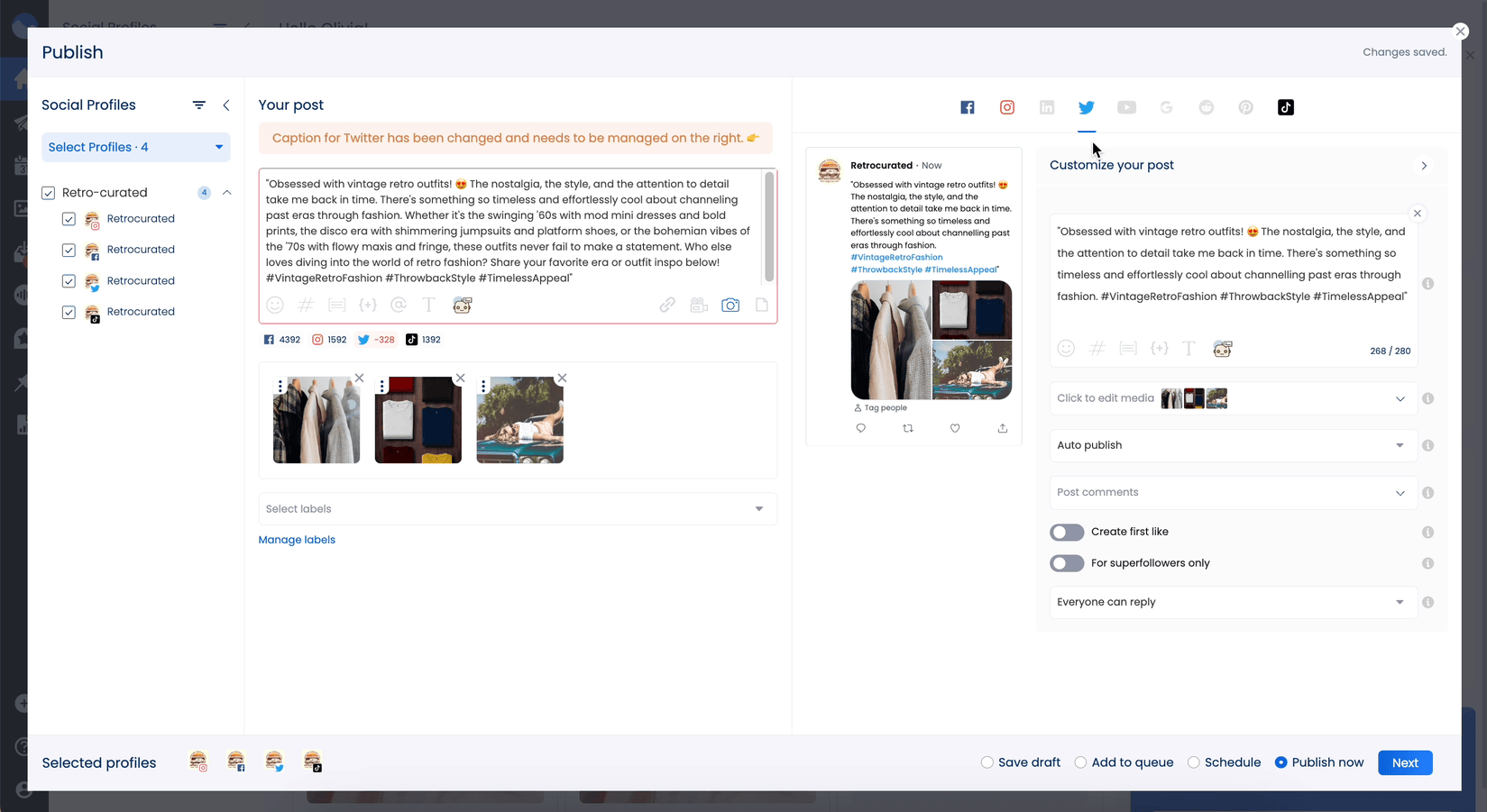 By customizing captions for each social profile or network, you can use hashtags, links, and wording that are specific to that platform, which can increase your posts' quality, and engagement, and improve your overall social media strategy. Give it a try, and let us know how it works for you!
Related Reading:
Save captions to use in future posts
Crafting social posts with AI Assistant
TikTok 150 character caption limit
----
Sign-up now and enjoy Vista Social's fully featured free plan as you get started, or try our full toolkit priced to make social media management affordable!