Vista Social's media library helps you understand how many times a specific image, video, or sound has been used in a post.
In your media library, you'll find anumber overlayed on the bottom right of your media item. This tells you how many times this image (in the example below) has been used in a post.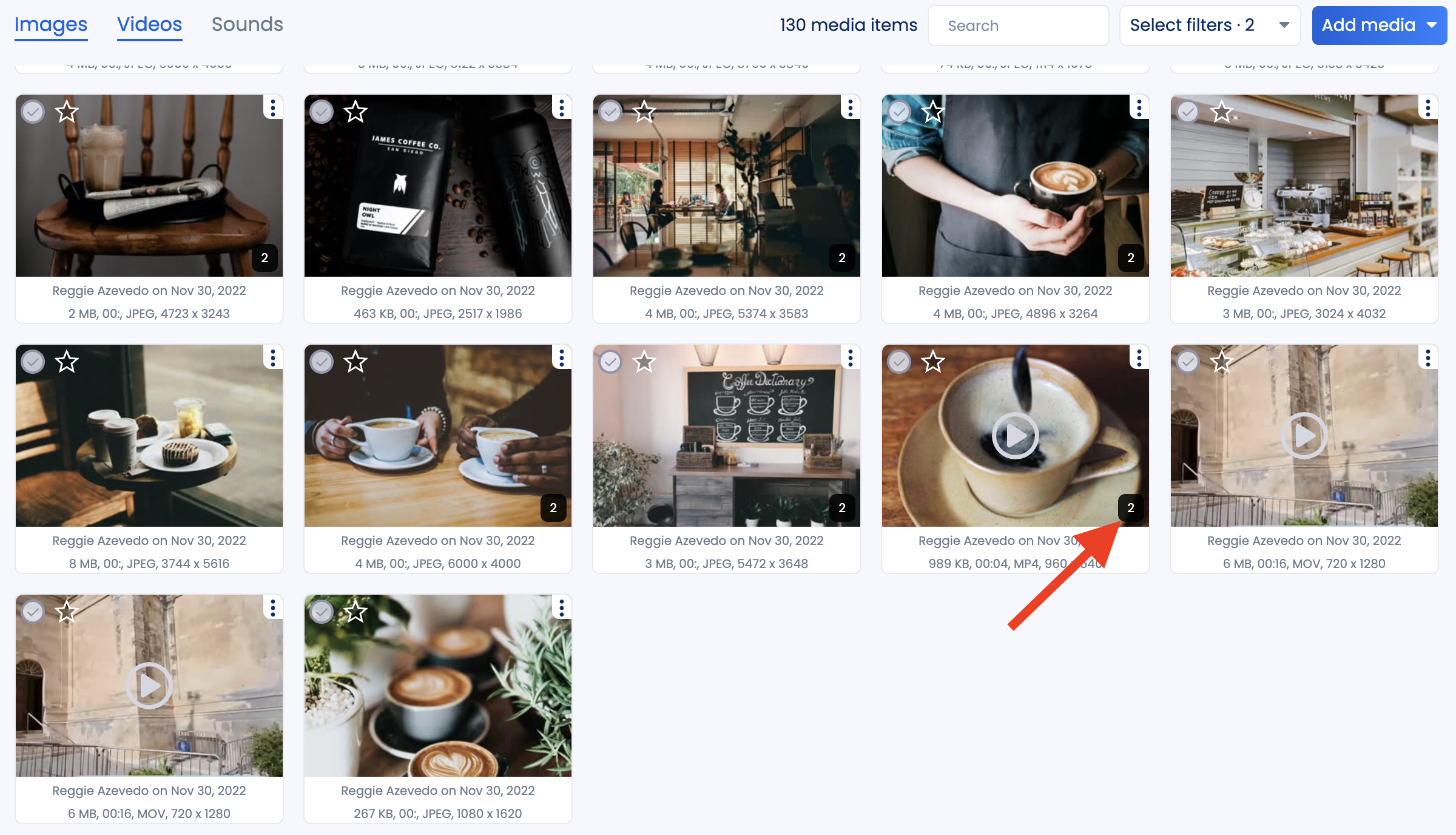 By clicking on the counter, a side-bar will appear on the right, allowing you to see each post that was created using that specific media item.
--
Related Reading:
How to use media discover function
Ideal image sizes and formats for your posts
Editing your image using the built-in photo editor
----
Sign-up now and enjoy Vista Social's fully featured free plan as you get started, or try our full toolkit priced to make social media management affordable!